"The Courage of the Courier"
"During some of the most turbulent days in the nation's history, many Southern papers shied away from covering anything associated with the civil rights struggle. Enter the Southern Courier." - Montgomery (Ala.) Advertiser, March 27, 2006

"I don't see how one goddam Red newspaper can be so yellow." - Notoriously segregationist Sheriff Jim Clark of Dallas Co., Ala. He later conceded the Southern Courier had been fair.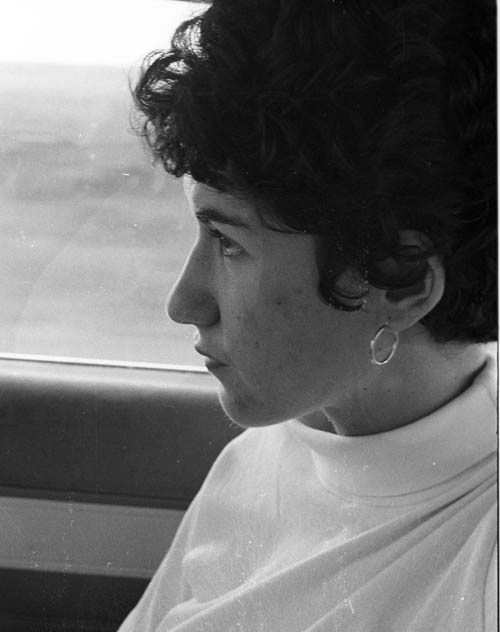 Ellen Lake, co-founder of the Southern Courier, in the 60's
It was 1965. A year earlier, three young voting rights activists - participating in the Freedom Summer of 1964 - had been murdered in Philadelphia, Mississippi. In March, Alabama state troopers attacked marchers who were peacefully seeking to cross the Edmund Pettus Bridge in Selma, Alabama, and by August, President Johnson would sign into law the Voting Rights Act of 1965.
In cities and town across the Deep South, the civil rights struggle was very real, and, at times, very dangerous. But, except for the few large demonstrations covered by the national press, a tidal wave of history was rendered almost invisible, as local newspapers turned their backs on the epochal events unfolding in their own communities. Newly enfranchised blacks, eager for political news and proud of the changes they were initiating, found almost no objective reporting in white-owned newspapers - whose editors served up a pablum of social notes, obituaries, and bake sales buried somewhere near the classified ads on what they derisively termed the "nigger page." Even the handful of black-owned papers steered clear of controversial political news, lest white advertisers be offended.
Vol. 1, No. 1: July 16, 1965. Click image to download the issue.
Two undergraduate journalists at Harvard College, veterans of the '64 Freedom Summer, decided to fill the void. They raised some money, recruited some friends, and founded the Southern Courier. It began publication in July, 1965, and every week for three years - 177 issues - it reported the stories of a movement that changed America.
The Courier was based in Montgomery, Alabama, with bureaus in Alabama and Mississippi. It covered events from Georgia to Louisiana. The Courier also served as a training ground for black and white young people in the South to learn reporting, editing, photojournalism, newspaper production, and business skills.
In April, 2006, veterans of the Courier held a reunion - their first in 40 years - in Montgomery. Ironically, the Montgomery Advertiser gave the event front-page coverage, under the headline: "The Courage of the Courier."
This web site is dedicated to the journalists of the Southern Courier - and to those journalists who today cover the ongoing struggle for human rights.